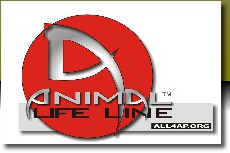 News & Updates

August 2008:

Animal Life Line for Anti Poaching has been chosen as one of the charities of 'Margriets Betere Wereld'.

We also receive space on their website www.margrietsbeterewereld.nl on which the readers of the 'Margriet' (women magazine) can follow our activities and can react.

You can find the enclosure and the website with the 'Margriet' in week 37, which will be displayed in the stores from the end of week 36 (beginning of September 2008).




Zimbabwe 3 August 2008


A month after elections and it is business as usual in Hwange. July has been a relative quiet month for us.

In the first half of the month the ALL4AP team has collaborated with the PDC's anti-poaching team. In a combined operation with Forestry Commission, three poachers were identified of which one was arrested on the spot. De perpetrators had killed three zebra's and used a trailer pulled by donkey's, a so called 'scotch card' to transport the meat as it was too much to haul out on foot. Zebra's are a prefered target as both the meat and the skin are easy to sell.

Martin has been away from Hwange over the past month (he went to the Netherlands representing ALL4AP on business). However the team continued to patroll the Hwange Safari Lodge area. It seems that our presence scares off poachers because in the rest of this month no more poachers were arrested and a relatively small number of snares (27) were recovered from the bush. These had been set primarily for big plains game.

Occasionally we even came across the spoor of the endangered White Rhino and the shy leopard. On one occasion we were confronted and roared at by a lioness with her cubs defending her kill!

Our colleagues from PDC' s Ganda team went outside our regular patrolled area in and around the North East of Hwange National Park and recovered more than a hundred snares and arrested a few poachers. A strong sign that Anti Poaching is still in high demand in several places.

In August we are planning a number of remote patrols in more distant locations surrounding the national park and intend to make our presence felt in these often neglected areas.

In a show of support for improving wildlife protection, the 'Hwange - Gwayi Conservation & Tourism Association' heard that members of a local village were evicting a hard line poacher from his residence. While we recognize that this is a drastic and harsh sentence we are encouraged by the realization that stakeholders in the area are beginning to take the initiative in policing their wildlife resources. We feel that this will send the right message to poachers who will now understand that their actions are not being tolerated.

See you next!

Martin & Team